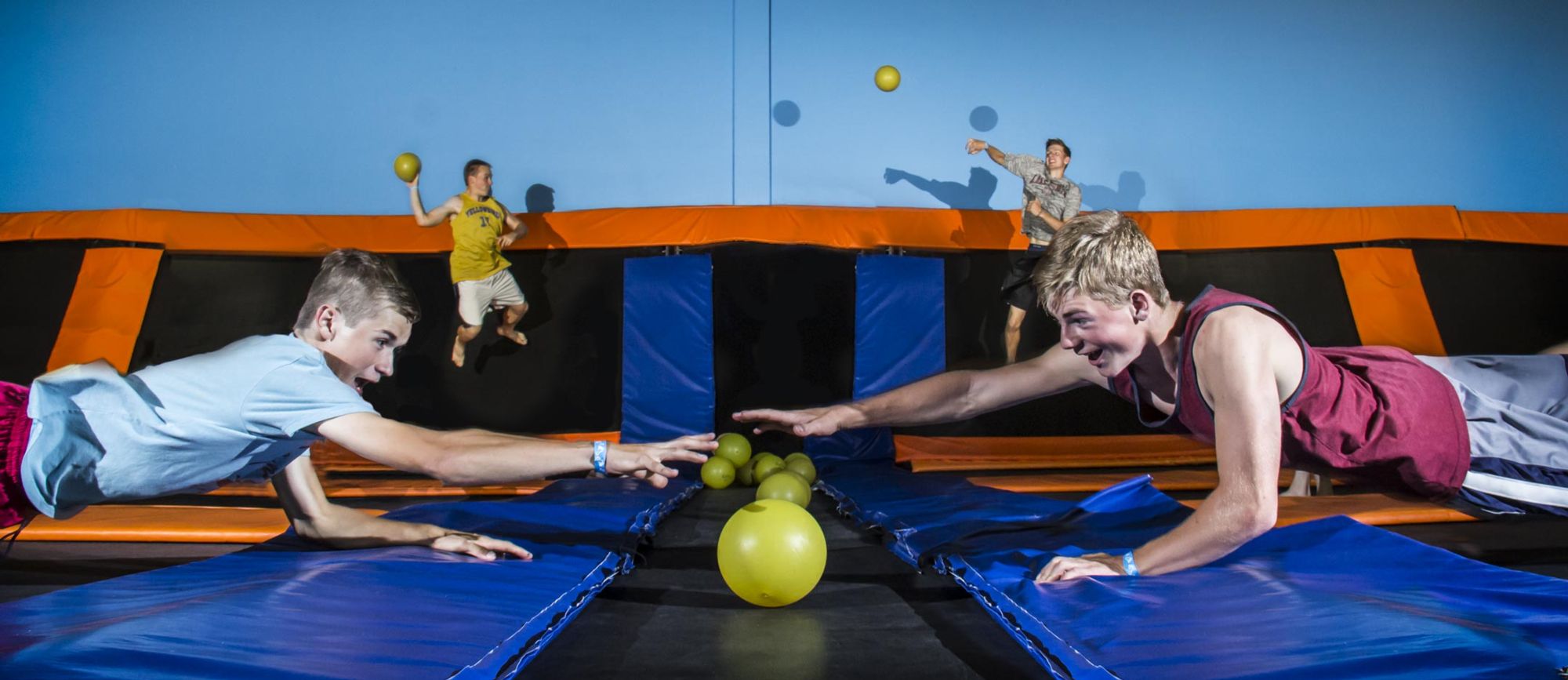 TRAMPOLINE DODGEBALL NIGHT
Bring a Team of 5 to 8 or show up as a Free Agent.
Double-Elimination Tournament every Wednesday from 6:30pm - 8:30pm
Prizes and bragging rights for the champions
No long-term commitment – just pay each Wednesday you play.
Access to the rest of the park when not playing!
$10/person
Tournament will only be held if there is enough participants/teams to have at least 3 teams!
TOURNAMENT DETAILS
Players are split into teams at the beginning of each night.
Matches are 8 minutes long.
Team with the MOST games won in 8 minutes time wins the match.
If tied after 8 minutes there will be a single TIE-BREAKER game.
Double-Elimination Tournament open to all ages and skill-levels.