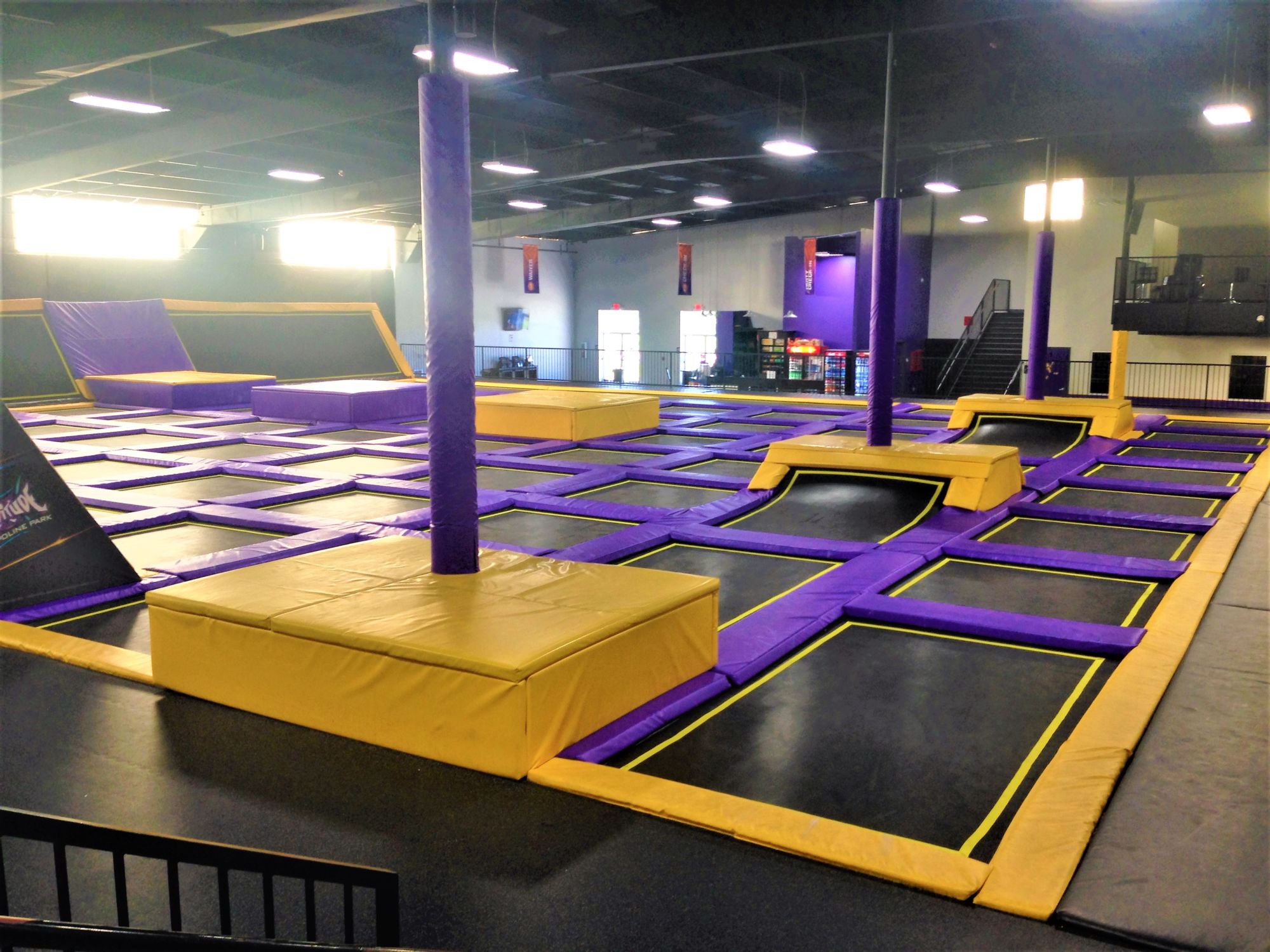 Main Court
With wall-to-wall trampolines, you'll be hard pressed to touch them all! In fact, make that a goal, come out and bounce on every trampoline. Thousands of squre feet of fun await you!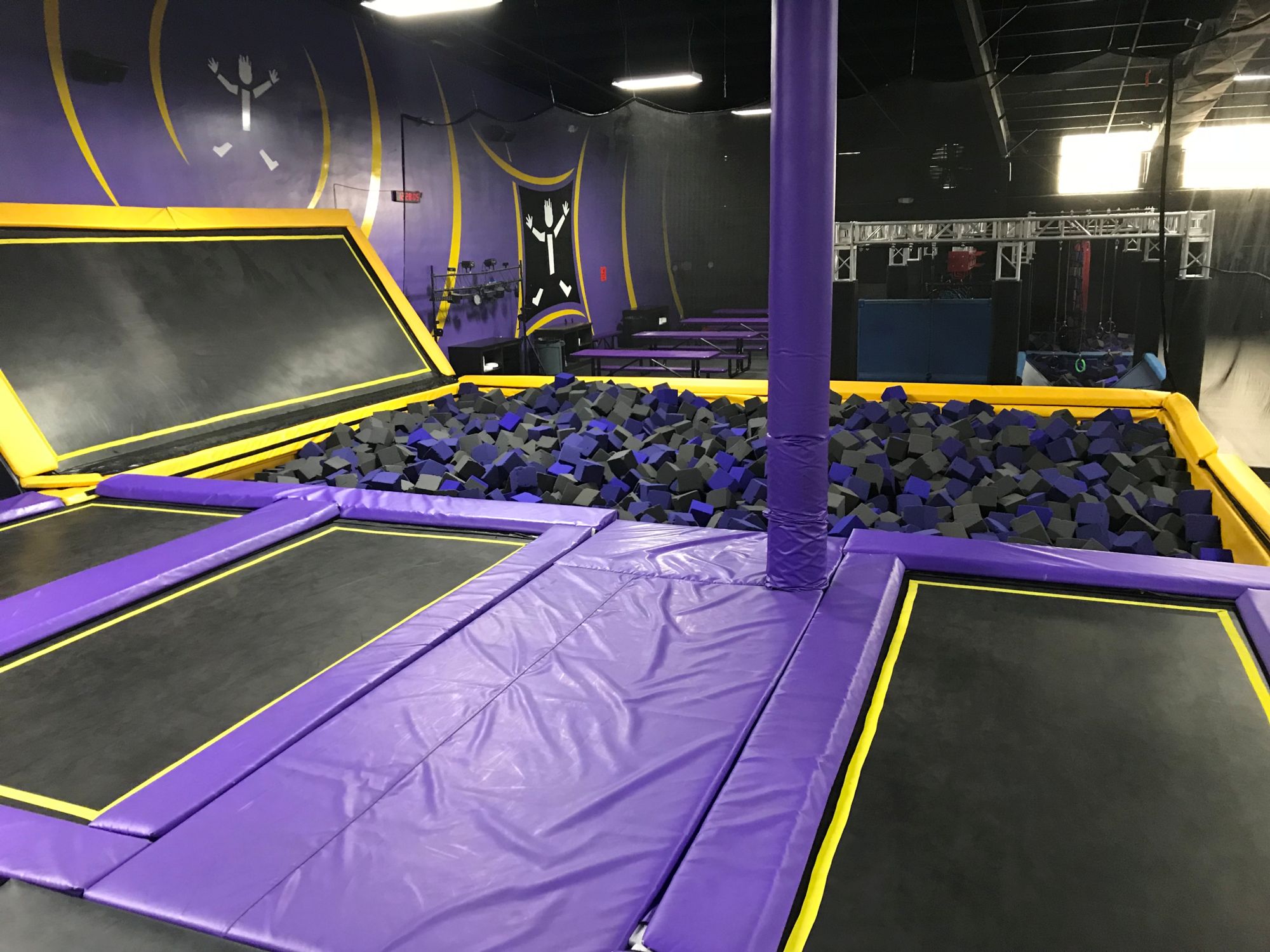 Foam Pit
Take a dive into our giant foam pit off of our Jump Platform! This massive pit, filled with around 15,000 foam cubes, can be your destination! We take pride in keeping our foam pits clean and safe for our jumpers!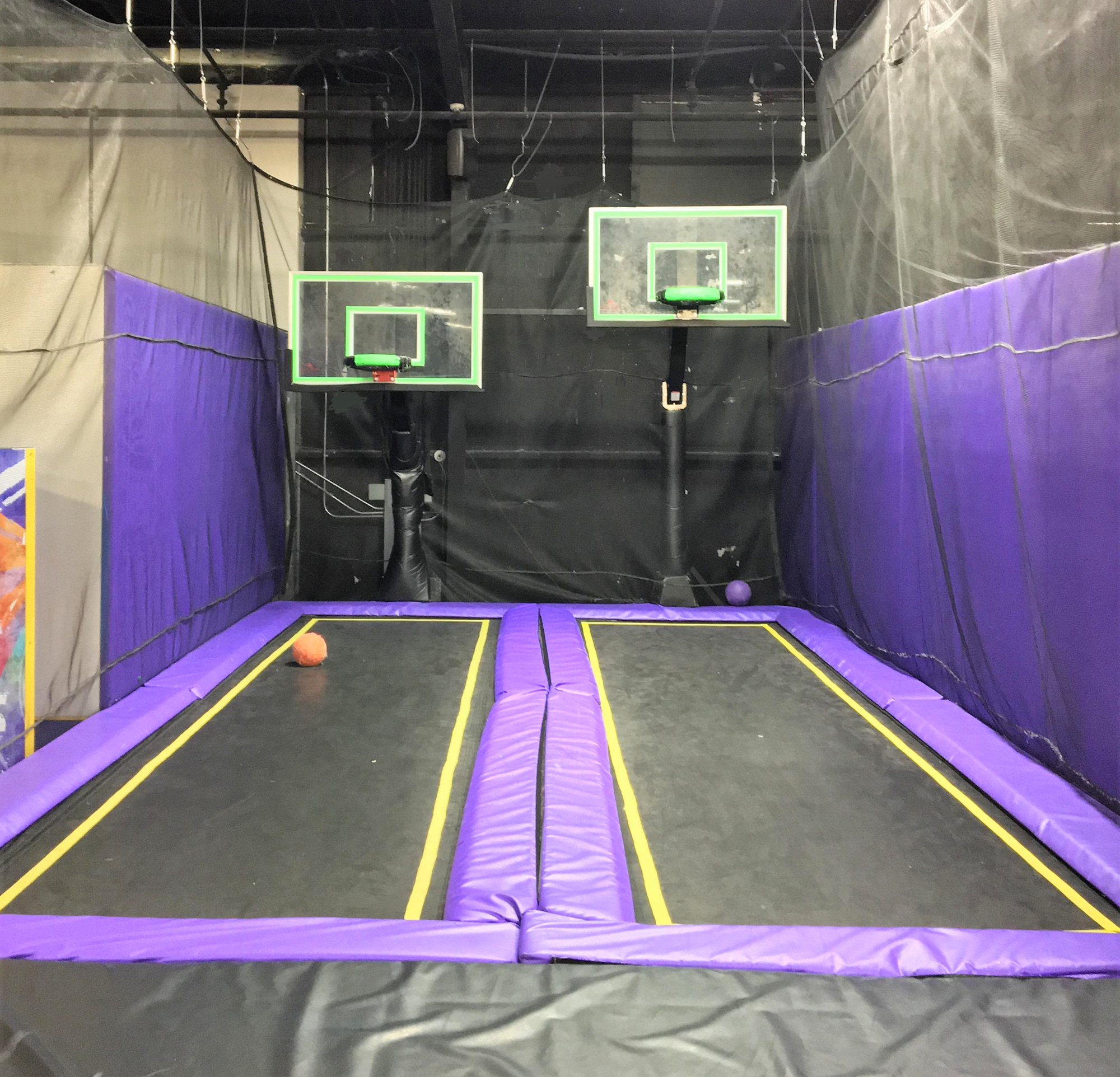 Basketball
The average person can't dunk a basketball, but at Altitude YOU can be above the rim! Bring your A-game to stand out above the rest!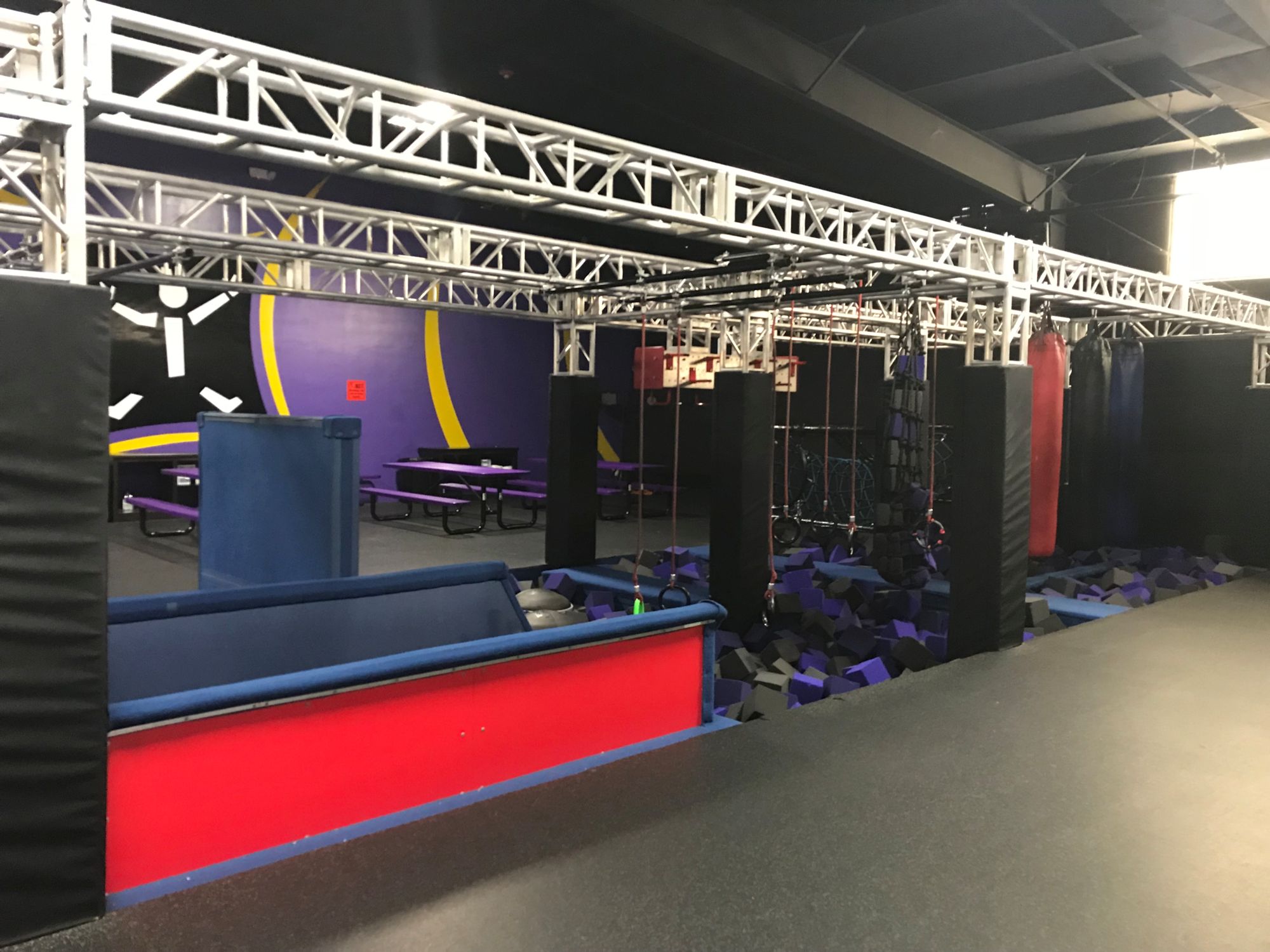 Ninja Warrior Course
Test your skills on our Ninja Obstacle Course! Featuring a three level warped wall, mini-rockwall, and more!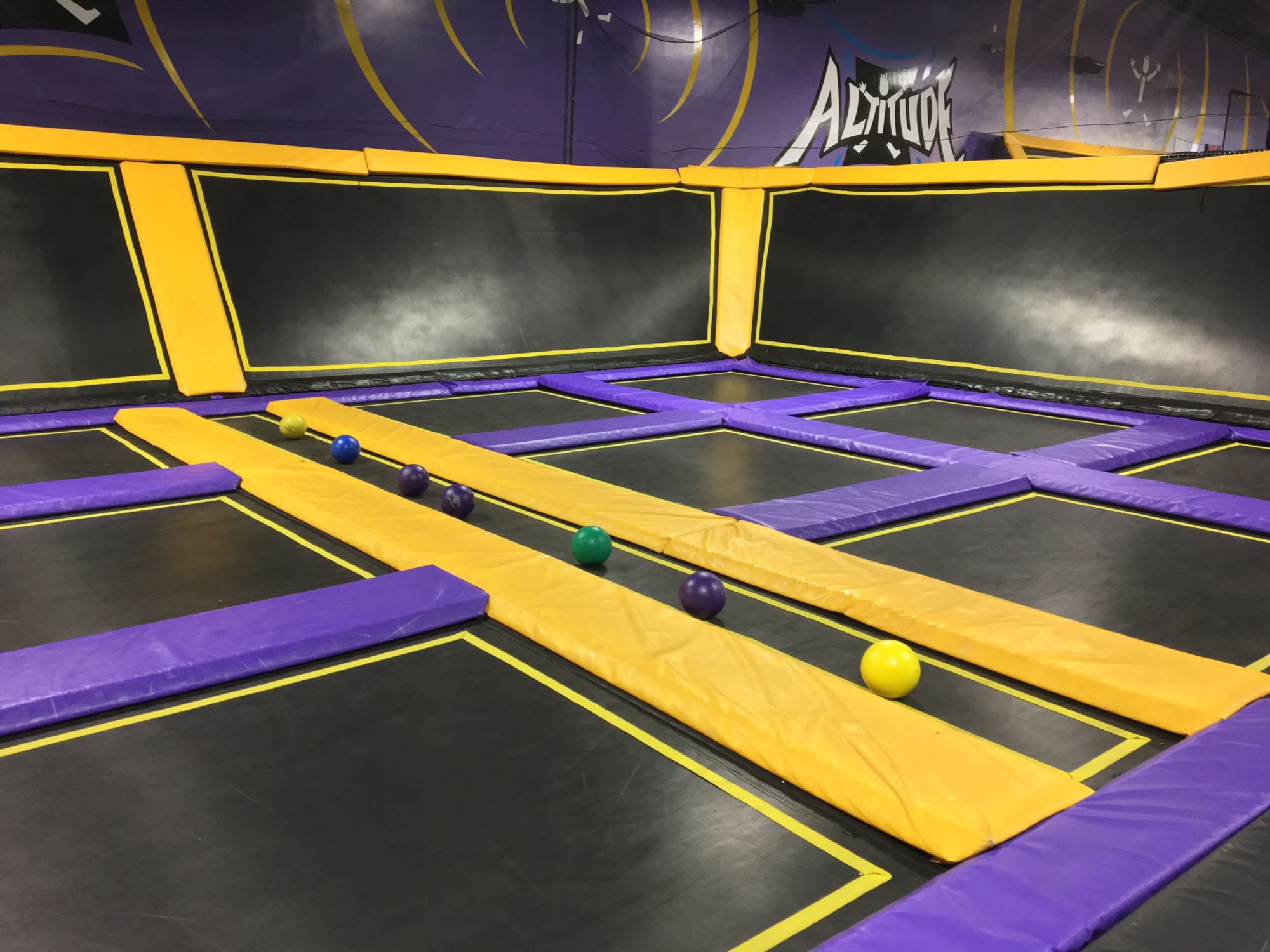 Dodgeball
Get a full-body workout ducking, dodging, and diving on our high-tech trampoline courts.
Move the ball and yourself in 3 dimensions.
Bound and rebound between the trampoline floor and the trampoline walls.
Give your body a new freedom of movement not possible with games played on fixed courts.